Business Retension & Expansion (BRE) Online Course
To register, start by logging in below or signing in as a new user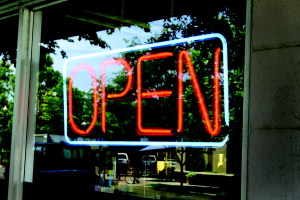 This BRE course features a community economic development approach with broad-based community involvement (i.e. volunteers + professionals). In addition, the course infuses new discussion and content on professional, continuous BRE visitation approaches – examining the relationship and differences between continuous BRE methods and the community economic development approach. The course typically involves 2–4 hours per week over an 8-week period. You can work at times convenient for your schedule but staying involved on a weekly basis optimizes your experience. There are weekly videos/readings, activities, and discussion forums. Occasional live discussions feature various topics. The course will help you create a plan for your community or region's new BRE initiative or to improve your existing program.
Registration Required by January 25, 2021
Course Dates
January 27 - March 30, 2021
Course Fees
Individual: $600
Community Members (2 person team): $900
Community Members (3-5 person team): $1200
Full-Time Student: $110*
*(must send transcript to darger@umn.edu prior to registering)
Course Instructors
Michael Darger
612.625.6246
darger@umn.edu
John Bennett
jbennett@umn.edu

Registration Assistance
ext-reg@umn.edu
Guest Account Login/Password Help
612.301.4357
help@umn.edu

More Information and Certification Details
z.umn.edu/BREcourse
Weekly Topics
Week 1: Introducing the BRE process
Week 2: Strategic Considerations for your BRE
Week 3: Getting your BRE off the ground
Week 4: Building your team
Week 5: Getting Going on Business Interviews (Visits or virtual)
Week 6: Responding to Business Concerns
Week 7: Analysis – Decision-making – Action!
Week 8: Building & sustaining credible BRE initiatives over time
Required fields are indicated by .