Business Retension & Expansion (BRE) Online Course
To register, start by logging in below or signing in as a new user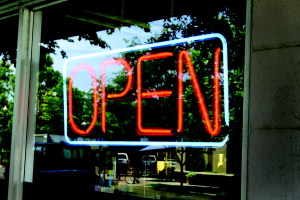 This BRE course features a community economic development approach with broad-based community involvement (i.e. volunteers + professionals). In addition, the course infuses discussion and content on professional, continuous BRE visitation approaches – examining the relationship and differences between staff-driven, continuous BRE and the community-driven, volunteer intensive approach.
The course typically involves 2–4 hours per week over an 8-week period. You can work at times convenient for your schedule but staying involved on a weekly basis optimizes your experience. There are weekly videos/readings, activities, and asynchronous discussion forums. Live Zoom discussions will be scheduled on various topics.
The course will help you create a plan for your community or region's new BRE initiative or to improve your existing program.
Weekly topics on Canvas course site (learn on your own schedule)
Week 1: Introducing the BRE process
Week 2: Strategic Considerations for your BRE
Week 3: Getting your BRE off the ground
Week 4: Building your team
Week 5: Getting going on business visits, either in-person or virtual.
Week 6: Responding to Business Concerns
Week 7: Analysis – Decision-making – Action!
Week 8: Building & sustaining credible BRE initiatives over time
Live Zoom discussions (learn together)
We'll meet every couple weeks to discuss BRE including the course materials as well as other topics appropriate to BRE in the emerging from COVID-19 situation. These could include empathic listening, online community engagement, business succession, or other topics.
Registration required by noon on January 14, 2022
Course dates
January 19 - March 22, 2022
Course fees
Individual (per person): $625
2-person team*: $950
3-5 person team*: $1,300
Full-time student: $110 (must email your transcript to darger@umn.edu prior to class start date)
Course contacts
Michael Darger
612.625.6246
darger@umn.edu
John Bennett
jbennett@umn.edu
Eric King
kingx953@umn.edu
Registration help
Help with online learning
https://z.umn.edu/onlinelearninghelp
More information
*Community Team Discount
Community-led BRE is all about teamwork, so we encourage teams to attend training together. We offer team discounts for groups from a town or city, county, school district, or other groups of contiguous communities. It is available for either the online or in-person course. A community team of two can register together for $950, and a community team of three to five individuals can register together for $1,300. (The discount is for groups from a town or city, county, school district, or other groups of contiguous communities.)
Required fields are indicated by .