EXT XCV.0040
-
Business Retention and Expansion (BRE) Online Course
4554869
Description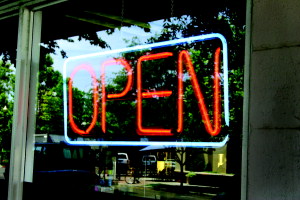 This BRE course features a community economic development approach with broad-based community involvement (i.e. volunteers + professionals). In addition, the course now infuses new discussion and content on professional, continual BRE visitation approaches -- examining the relationship and differences between continuous BRE methods and the community economic development approach.
The course takes 2–4 hours per week over an 8-week period. You can work at times convenient for your schedule but staying involved on a weekly basis optimizes your experience. There are weekly videos/readings, activities, and discussion forums. Occasional live discussions feature various topics. The course will help you create a plan for your community or region's new BRE initiative or to improve your existing program.
FMI: z.umn.edu/BREcourse
COURSE FEE
$500*

COURSE DATES
March 11 - May 13, 2020

COURSE LOCATION
canvas.umn.edu
(available beginning March 11)

COURSE INSTRUCTORS
Michael Darger
612.625.6246
darger@umn.edu
John Bennett
jbennett@umn.edu

REGISTRATION ASSISTANCE
ext-reg@umn.edu

GUEST ACCOUNT / PASSWORD HELP
612.301.4357
help@umn.edu

*COMMUNITY TEAM DISCOUNT
Community-led BRE is all about teamwork, so bring a team to this training if possible. To induce this, we offer discounts for team attendance.
A community team of two can register together for $750, and a community team of three to five individuals can register together for $1,000. The discount is only for groups from a city, county, school district, or other groups of contiguous communities. This discount is available for either the online or the in-person version of the course. For a team discount contact Michael Darger at darger@umn.edu or 612-625-6246 PRIOR to registering.
Required fields are indicated by .