LL X146
-
Out of the Lab and Into the Fire: Scientists and the Nobel Peace Prize
11233998
Description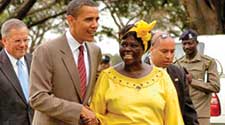 Perhaps it seems surprising that scientists of all stripes have won the Nobel Peace Prize, but there is no shortage of evidence of scientific leadership being used for the global good. Agronomists, chemists, biologists, and physicians have all brought their scientific acumen out of the lab or clinic and into the roiling cauldron of international politics and policy.

How did they come to choose this mission? To make this difficult transition? What characterizes their leadership? What unique ethical or professional challenges do they encounter? What do they accomplish and at what price? This course takes an in-depth look at four laureates (two individuals and two organizations): the University of Minnesota's Dr. Norman Borlaug (September 17), Kenya's Dr, Wangari Maathai (October 1), the Organization for Prohibition of Chemical Weapons (October 15), and Doctors Without Borders (October 29).

Highly interactive, each session will use in-class video screenings, lectures, small group discussions, and assigned readings to explore how scientists have become international forces for human rights.

Required: Noel Vietmeyer, Our Daily Bread: The Essential Norman Borlaug (Bracing Books, 2011); Dr, Wangari Maathai, Unbowed: A Memoir (Anchor reprint, 2007); and Dan Bortolotti, Hope in Hell: Inside the World of Doctors Without Borders (Firefly Books, third edition, 2010). Select articles about the Organization for Prohibition of Chemical Weapons will be assigned in class.

Maureen Reed, MD, University of Minnesota, is an adjunct faculty in the University of Minnesota Schools of Public Health and Medicine. She chaired the University Board of Regents and served as Executive Director of the Nobel Peace Prize Forum, working with the Nobel Institute and its remarkable Laureates. Reed brings to life their stories as leaders, communicators, and advocates for human progress.
Cancellations are subject to a 10 percent processing fee if received five or fewer working days before the program start. Refunds are not granted if you cancel on or after the first day of the program. Notice may be emailed or faxed to: ccapsinfo@umn.edu | 612-624-5359.
See complete list of LearningLife courses
.