LL X151
-
American Democracy in a Changing World
12922523
Description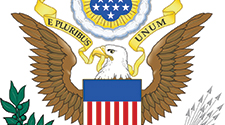 By nature, a functioning democracy changes over time, and this is no less true of American democracy. While the United States was founded as a republic (rather than a democracy), how has our system of governance evolved over time, and what's on the horizon as we continue to modify our institutions, policies, and processes?

This comprehensive course will (re)introduce you to the institutions (executive, legislative, and judicial branches), policies (health care, immigration, and federalism) and processes (how the branches and levels of government interact with one another), that comprise the American political system.

Three basic questions will be addressed: 1) What are the fundamental characteristics of American political institutions and the people who run them? 2) How do the rules of the game (institutional rules and norms) affect politics? 3) What is the relationship between the government and "the people," and does it live up to the ideals of democracy?

We will examine these questions through a focus primarily on national politics and Washington, DC with due attention to historical events (the founding of the United States, the Civil War, the Great Depression) and contemporary political issues (partisanship and policy differences).

Timothy Johnson, PhD, Washington University, is Morse Alumni Distinguished Teaching Professor of Political Science and Law at the University of Minnesota. A part of the President's Distinguished Faculty Mentorship Program for two years, Johnson also is a recipient of the Red Motley Award of Teaching Excellence, College of Liberal Arts, and the John Tate Award for Excellence in Undergraduate Advising. He has researched and written extensively on American politics, executive and judiciary relations, and the inner workings of the Supreme Court.