LL X173
-
Female Tastemakers: Women of Wine
16279193
Description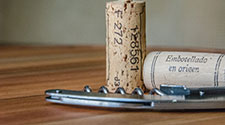 See complete list of LearningLife courses.

Did you know that for much of history, allowing women to make wine was forbidden in most parts of the world? It was similarly considered bad luck for a woman to be in attendance when wine was being made (or cellared), for fear her presence would cause the wine to spoil. And while Pliny the Elder alludes to the saying in vino veritas ("in wine there is truth") in Naturalis Historia, his opinion that women's menstruation spoiled wine—caused barren fields and unproductive crops—was a misconception held by many wineries and distilleries well into the 20th century, and women were therefore banned from working during their cycle. (Catavino.net)

Fast forward to the present day and you will find that women are not only winemakers, but winery owners, vineyard managers, sommeliers, and in almost every region of the world, hold positions that are integral to this fast-growing industry.

This course explores a variety of wines created by some of the most famous women in winemaking, including Cathy Corison (California), Lalou Bize-Leroy (France), Arianna Occhipinti (Italy), and Susana Balbo (Argentina), who was recently recognized as one of the ten most influential women in the wine world. (Madame Clicquot would be proud!)

You'll learn about the wine and winemakers' histories, cultures, and geographies, as well as wine label interpretation and the ins and outs of tasting.

No wine experience is necessary. A $30 fee, payable to the instructor at the first class, will cover the cost of wine for all sessions.

Leslee Miller is a dually certified sommelier through the International Sommelier Guild and the Court of Master Sommeliers. She is a former director of Archery Summit Winery of the Willamette Valley, and acted as a member to the board of directors for Archery Summit's sister property, Pine Ridge Winery of Napa, California. Miller is owner of the wine-consulting firm Amusée, and cofounder of the national wine club Sip Better.

Photo: Marcelo Leal
Cancellations are subject to a 10-percent processing fee if received five or fewer working days before the program start. Refunds are not granted if you cancel on or after the first day of the program. Notice may be emailed or faxed to: cceinfo@umn.edu | 612-624-5359.
See complete list of LearningLife courses
.
Required fields are indicated by .