LL X175
-
The Power to Overcome: Memoirs of Survival
16300432
Description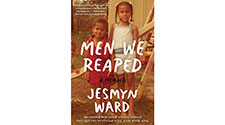 See complete list of LearningLife courses.

Historically, memoirs were written primarily by people of privilege and notoriety, predominantly white men, who late in their lives looked back on successful careers, arranging and embellishing memories to make a coherent story about triumphing over any and all of life's obstacles. But in the early 21st century, memoir has been adopted and adapted by people whose lives are quite different from those earlier writers.

Women (of all sorts), political radicals, LGBTQ community members, and people from the working class have recently given us memoirs that record struggles faced and barriers crashed through. These writers see the genre as a path to examining the environments and situations from which they've come. They explore the epiphanies that have allowed them to develop as unique individuals and achieve goals they never dreamed possible. The difference: a traditionally "polite" form of writing has become psychologically framed and politically astute.

In this course, we'll discuss three such memoirs: James McBride's The Color of Water (September 12), which spent more than two years on the New York Times bestseller list and launched McBride's stunning literary career; Jesmyn Ward's Men We Reaped (October 3), which was called one of the best books of the century by New York Magazine; and Casey Gerald's There Will Be No Miracles Here (October 24), about which author Marlon James marveled, "Somehow Casey Gerald has pulled off the most urgently political, most deeply personal, and most engagingly spiritual statement of our time by just looking outside his window and inside himself."

Required: James McBride, The Color of Water (Riverhead Books, 2006); Jesmyn Ward, Men We Reaped (Bloomsbury USA, reprint edition, 2014); Casey Gerald, There Will Be No Miracles Here (Riverhead Books, 2018).

Toni McNaron is Professor Emerita of English at the University of Minnesota where she has been the recipient of five awards for outstanding teaching, including the College of Continuing and Professional Studies Distinguished Educator Award.
Required fields are indicated by .