EXT XCV.0079
-
Growing Tourism Leadership
18874101
Description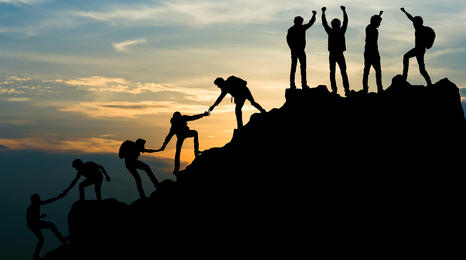 A six-part webinar series from University of Minnesota Tourism Center features 6 one-hour, interactive sessions to strengthen the knowledge and leadership skills of early and mid-career tourism professionals. Whether you're part of a CVB, chamber of commerce, business council, or Main Street organization, this course is for you.

Designed to help you build connections with industry peers, you'll be part of a cohort that combines live webinars, peer discussions, and opportunities to extend your learning through videos, articles, and interactive resources. Throughout the series, you'll engage with peers, learn from professionals, and receive extensive resources to deepen your knowledge. Sessions will help you build the skills and confidence to lead tourism efforts in your community.
Session 1: Community Tourism: Context, funding, and trends (February 10, 2022; 2:00 p.m. – 3:00 p.m.)
Session 2: Leading from every role (February 24, 2022; 2:00 p.m. – 3:00 p.m.)
Session 3: Leading with focus (March 10, 2022; 2:00 p.m. – 3:00 p.m.)
Session 4: Using data (March 24, 2022; 2:00 p.m. – 3:00 p.m.)
Session 5: Leading an effective team, committee or board (April 7, 2022; 2:00 p.m. – 3:00 p.m.)
Session 6: Effective communication (April 21, 2022; 2:00 p.m. – 3:00 p.m.)
For more information visit the website: https://extension.umn.edu/courses-and-events/growing-tourism-leadership
Course Contact
Xinyi Qian, 612-625-5668, qianx@umn.edu
Registration questions
Extension Registration, ext-reg@umn.edu
If you experience difficulties logging in
Contact the University of Minnesota IT Help Line at 612-301-4357. Please mention you are using a guest account.
Enroll Now - Select a section to enroll in
Required fields are indicated by .