EXT XEN.0011
-
Midwest Bumble Bee Identification, Ecology, and Conservation
21738280
Description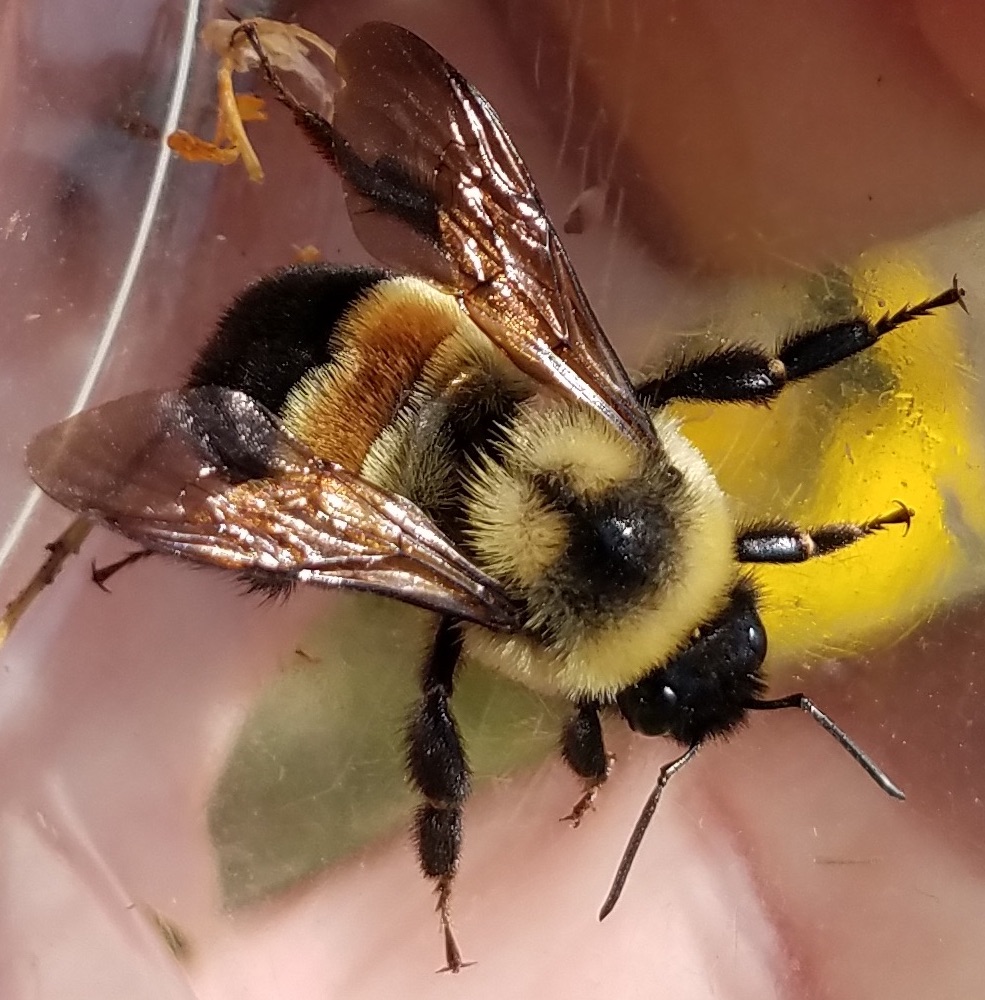 This course is designed for anyone who wants to reliably identify bumble bees to species in the field, including conservation professionals, students performing research on bumble bees, and volunteers who want to take their identification skills to the next level. We will cover 24 common and uncommon bumble bee species including the endangered rusty patched bumble bee. We will focus on the color morphs that are common in the upper Midwest, but will cover species common throughout eastern North America.

If course fees prohibit you from participating, please contact Elaine at elainee@umn.edu.

Instructors
Zach Portman: Zach is a bee taxonomist at the University of Minnesota in the Cariveau Native Bee Lab. His research focuses on the identification, taxonomy, and conservation of Minnesota bees. He received his PhD at Utah State University, studying native bees under Dr. Terry Griswold.

Elaine Evans: Elaine is a University of MN Extension Educator and Researcher working on bee conservation. Elaine completed an M.S. and Ph.D. in Entomology at the University of Minnesota and currently works with volunteers to survey bumble bees in MN though the Midwest Bumble Bee Atlas programs.
Course Contact
Elaine Evans, elainee@umn.edu
Registration questions
Extension Registration, ext-reg@umn.edu
User Name or Password help
UMN Help Desk, HELP@umn.edu, 612-301-4357. Let them know you are using a guest account to register for a non-credit Canvas course.
Enroll Now - Select a section to enroll in
Required fields are indicated by .