EXT XAF.0120
-
Pesticide Recertification Self-paced courses
24519437
Description
The Pesticide Safety and Environmental Education (PSEE) program is offering self-paced online recertification courses for applicators renewing this year. The courses are offered through the University's Canvas platform. Self-paced workshops provide convenience and flexibility to work through the material at your own pace at the same price as all day workshops. Each person who wishes to complete a course must be registered separately using the name on their applicator license, applicator license number, and unique email address.
Before you register, please note our cancellation, refund, and transfer policy has changed. Purchases of self-paced online courses are final. There are no substitutions or transfers to another workshop available. The person registered for the self-paced course is the only person who can receive recertification credit. There are no exceptions to this policy. For program or workshop specific questions, contact Jolene Hendrix at jhendrix@umn.edu, or call/text 904-294-2497. For registration assistance questions, contact Mary Ferguson at m-ferg@umn.edu or call 763-767-3841. For account or login issues contact UMN's 1-Helpdesk Support Line at 612-301-4357.
Once you complete your registration, we will email a receipt with the link to the course. Save the link or "bookmark" it to return to the course later.
To log into Canvas, use the same email and password that you used for registration.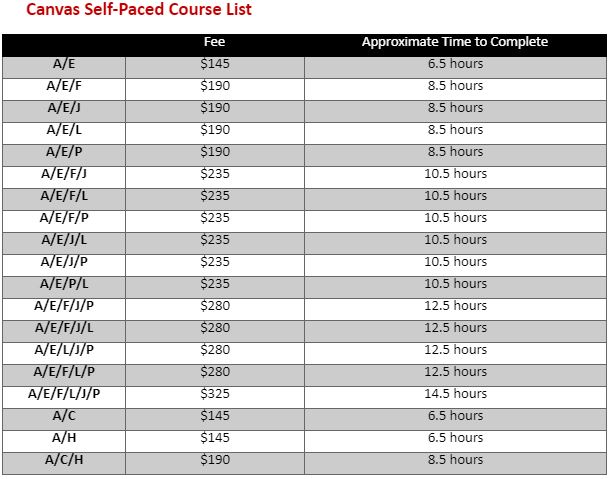 Choose a section from the right to begin registration.
PROGRAM CONTACT
pathelp@umn.edu
REGISTRATION ASSISTANCE
ext-reg@umn.edu
GUEST ACCOUNT / LOGIN HELP
help@umn.edu
612.301.4357
Required fields are indicated by .