SFEC X600
-
To Leave or Not to Leave: Exploring Leave Trees in Minnesota
29122489
Description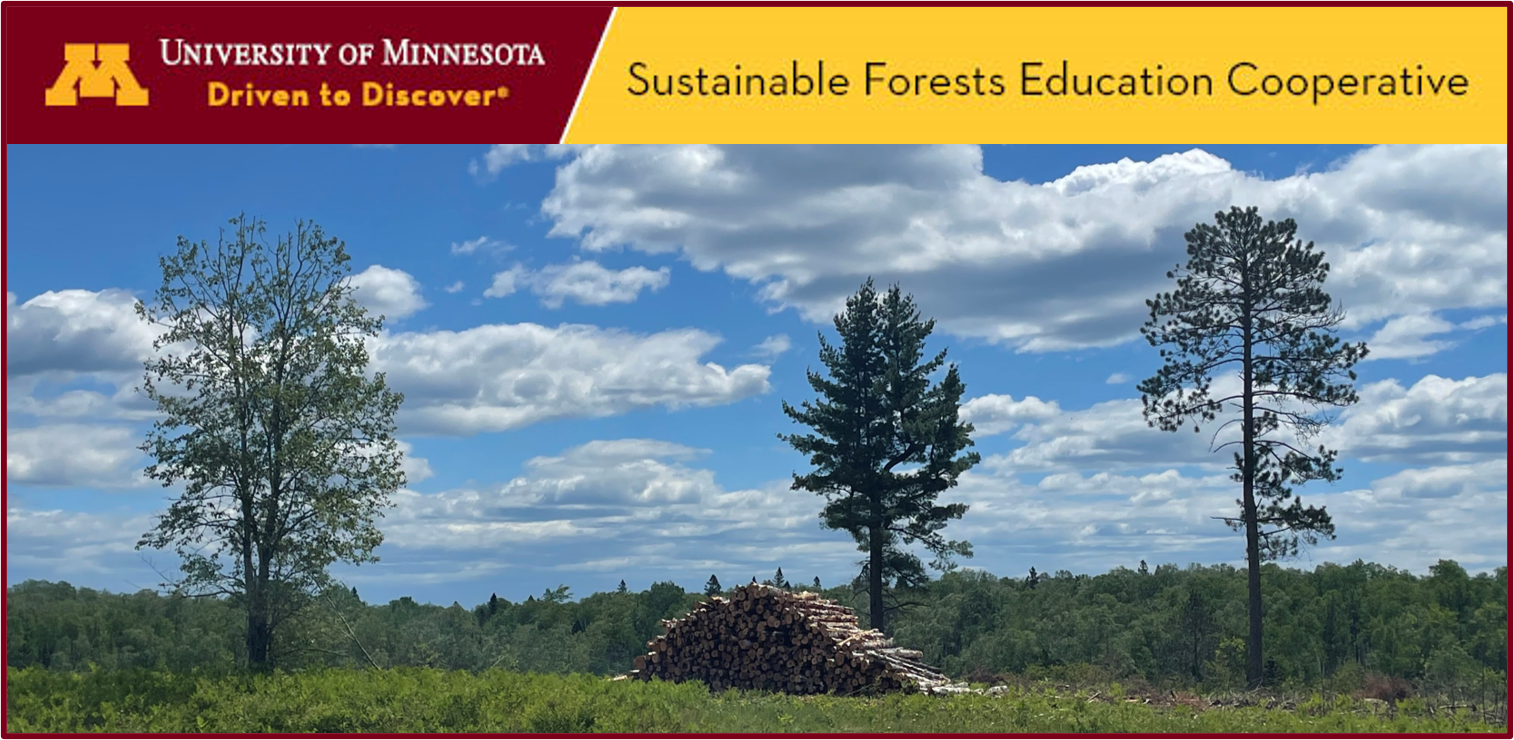 The Forest Management Guidelines suggest retaining minimum of 5% of a harvest area in clumps and/or 6-12 scattered leave trees per acre. But what does this look like? When should we aim for more? How do we decide between clumped and scattered? Once these trees are retained, how do we track them into the future?
Join us, St. Louis County Land and Minerals Department, and David Wilson (MN DNR Guideline Monitoring) as we visit various examples of sites with retained leave trees.
Since we we will not be using a bus/shuttle, we will need all the parking space we can get. This means registration will be limited, so don't wait to register!
Additionally, registration prices will increase 10% after 5pm on September 2.
All interested learners are welcome. For accommodations related to ability please contact Kaitlyn Wilson at kaitlynw@umn.edu.
Required fields are indicated by .