LL X085
-
Encore Transitions: The Series
7510467
Description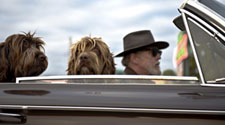 See complete list of Encore Transitions courses.

This series of four day-long courses includes: Pathways to Post-Career Life (May 3), Financial Planning for Retirement (May 10), Aging Well, Being Well (May 17), and Launching Your Future (May 31). Take all four courses ($495) or individual courses ($155). Tuition includes breakfast and lunch. No discounts. All programs subject to change.

For many of us, the next decade will bring transitions in both work and life. As we think about what might come after our primary careers, it can be challenging to envision, let alone create, a fulfilling and secure future. What's more, we're expected to leap into that future overnight. But retirement isn't an event nor is it a one-size-fits-all proposition. It's a process that takes time, especially as we look toward post-career lives that are likely to last as long as our working lives.

Encore Transitions is a series of four courses designed to help you prepare for a successful post-career life by focusing on personal, professional, and social satisfaction, as well as timely financial and health matters. Whether it is through a new line of work, service, learning, or other meaningful activities, Encore Transitions helps you to translate your post-career desires as a foundation for vitality, happiness, and healthy longevity.

INSTRUCTOR INFO
See individual courses.

Photo: Timothy Mossholder
Cancellations are subject to a 10 percent processing fee if received five or fewer working days before the program start. Refunds are not granted if you cancel on or after the first day of the program. Notice may be emailed or faxed to: encore@umn.edu | 612-624-5359.
See complete list of Encore Transitions courses
.
Required fields are indicated by .