LL X091
-
Psych 101: A Performance
7514562
Description
UMAA Members: Please call 612-624-4000 to register.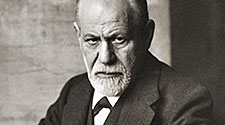 Kick off summer with a psychological splash as LearningLife dives deep into the science of the mind with an educational performance like no other!

The plot: Everyone knows that the future of education is online. Refusing to accept this notion, one professor makes a valiant (and uproarious) effort to stem the rising tide by teaching an entire semester of Psych 101 in just 90 minutes. From Freud, Harlow, and Milgram to Piaget, Jung, and Skinner—from the neural impulse and operant conditioning to Maslow's hierarchy of needs—it's educational entertainment at its mind-blowing best!

Script and lyrics by Jim Robinson; music by Dennis Curley. Directed by Joshua Will. Cast includes: Michelle Cassioppi, Dennis Curley, Rachael Flanery, Jim Robinson, and Joshua Will.

Michelle Cassioppi, is a graduate of the London Academy of Music and Dramatic Arts and an alumnus of Dudley Riggs Brave New Workshop. She has performed locally with the History, Jungle, Illusion, and Old Log Theaters. She sings with the Mick Sterling Band.

Dennis Curley, BA, Northwestern University, is co-founder and executive producer of Table Salt Productions. He has composed music for Vampires! Horror!, Love After Hours, and two shows in the Church Basement Ladies franchise.

Rachael Brogan Flanery, MFA, UCLA is an actress, teacher, and writer. A co-founder of Table Salt Productions, she currently teaches in the Minneapolis Public Schools.

Jim Robinson, PhD, University of Southern California, is an alumnus of The Brave New Workshop, the Disney Cruise Line, and a co-founder of Table Salt Productions. He co-wrote Psych 101 based on his 23 years of teaching psychology at St. Catherine University and the University of St. Thomas. Jim hails from Riverside, California.

Joshua Will is an alumnus of Dudley Riggs' Brave New Workshop, has written two screenplays and more than 20 stage productions, and has an Emmy Award under his belt. He is the Artistic Director of The Recovery Party, a member of The Theater of Public Policy.
Cancellations are subject to a 10-percent processing fee if received five or fewer working days before the program start. Refunds are not granted if you cancel on or after the first day of the program. Notice may be emailed or faxed to: cceinfo@umn.edu | 612-624-5359.