LL X089
-
Encore Transitions: Launching Your Future
7520133
Description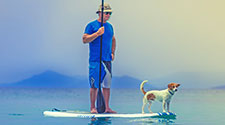 This day-long course includes: A Purposeful Quest (Barbara Hoese), Vital Involvement: What Does It Look Like for Your Next Act? (Dr. Helen Kivnick), Thread to Fabric: The Art of Following Through (Jerry Allan), and a panel of recent and not-so-recent retirees. The course is part of the Encore Transitions series though you need not take the series to enroll.

A Purposeful Quest
Barbara Hoese
The search for purpose—living a life on purpose—is a quest for uniqueness. There is arguably no nobler or more satisfying quest than to discover your reason for being and how to use it to benefit the world around you. However, there are no shortcuts in this quest. There are no easy answers. We don't call it a purpose vacation or joy ride; we call it a purpose quest. Living and working on purpose is not easy, nor can it be achieved in a single step. It's a process that works only if you work it.

Your purpose is present—and has been present—throughout your life, and this session will help you to:
identify role models who have lived a life of purpose
explore the steps involved in claiming your life purpose
uncover what anchors and inspires you in life
create actionable steps for living a life on purpose

Vital Involvement: What Does It Look Like for Your Next Act?
Dr. Helen Kivnick
Vital Involvement (VI) is defined as a person's meaningful engagement with the world outside the self, and Vital Involvement Practice is a strength-based approach for living each day with vitality. Led by the primary developer of Vital Involvement Practice, this session explores the VI model and illustrates how it works in the lives of elder role models.
In addition, you'll be introduced to some of the essential questions to consider as you plan for your next life-act, including: What have you always been able to count on—in yourself? What have you long wanted to do but put off for later—when you have more time? What "self-talk" messages do you give yourself? What difference do you want to make in the world while you're alive and in it? Who do you love to be with?
You may not recognize how, but the answers to these and similar questions help to fill inevitable gaps and transform your personal VI model into reality.

Lunchtime Resource Fair
During the lunch hour, a host of organizations dedicated to serving the Encore community will be on hand with resources to share and representatives to answer questions. Participants include: Experience Corps Twin Cities, Little Brothers-Friends of the Elderly, Senior LinkAge Line®, SHiFT, Social Security Administration, University of Minnesota Bookstore, University of Minnesota Advanced Careers program, and University of Minnesota Office of Human Resources.

Peer Panel
Having doubts? Wondering how you'll manage? This diverse group of individuals have all transitioned into a variety of fulfilling post-career lives. Some have recently retired from careers and positions, others moved on some time ago. What both unites them and makes them unique are the stories of how they transitioned from one life chapter to another. You'll learn how they are integrating work, helping others, and incorporating personal interests and passions into lives of meaning and purpose. These peer "travelers" are sure to inspire!

Thread to Fabric: The Art of Following Through
Jerry Allan
Whether this is your one and only Encore Transitions course or you have participated in the entire series, you've had the opportunity to spend time thinking about what you see yourself doing (and who you see yourself being) in the days ahead.

You've conducted research and engaged in some meaningful self-reflection about what feeds you—mind, body, heart, and soul. You've gained useful information and helpful tips, and been privy to both motivating and cautionary anecdotes from peers. Perhaps you've even developed a list of action items or drafted a timeline for your encore journey? Now it's time to take those threads and turn them into fabric.

But where to start? How do you put it all together? How can you translate today's motivation into creative and lasting follow-through? In this closing session, you'll take a look at barriers that may inhibit your ideal plans. But more, you'll learn how to overcome those obstacles, identify options, focus on promising possibilities, and keep your mission's momentum going.

This course is part of a four-course series. Take all four courses ($475) or individual courses ($140). Tuition includes meals. No discounts. All programs subject to change. To learn more, visit Encore Transitions: The Series.

Jerry Allan, M.A., University of Pennsylvania; B.A., University of Minnesota, is an educator, architect, and internationally recognized expert on creativity and sustainability. He is founder and president of Criteria, Inc., an interdisciplinary design firm, and a professor emeritus of the Minneapolis College of Art and Design. A dedicated LearningLife instructor and student, Allan is a recipient of the prestigious Distinguished Educator Award from the University of Minnesota's College of Continuing and Professional Studies.

Barbara Hoese, MBC, University of St. Thomas; CPCC, Coaches Training Institute, is a certified life and executive coach and president of Pentecore Coaching. She has given presentations for organizations such as the University of Minnesota, the American Academy of Neurology, TCF Bank, and Medtronic, and led workshops for the Community Makeover Project in conjunction with Blue Zones and AARP.

Helen Kivnick, PhD, University of Michigan; LP, LICSW, is the primary developer of Vital Involvement Practice. A professor of social work at the University of Minnesota, Kivnick lectures widely and has published four books, the most recent of which is The Big Move: Life Between the Turning Points (University of Indiana Press, 2016), co-authored with Anne M. Wyatt-Brown. In addition, Kivnick is the humanities and arts editor of The Gerontologist. A recipient of the University's prestigious Outstanding Community Service Award, she was named Minnesota Gerontologist of the Year in 2017 by the Minnesota Gerontological Society.
Cancellations are subject to a 10 percent processing fee if received five or fewer working days before the program start. Refunds are not granted if you cancel on or after the first day of the program. Notice may be emailed or faxed to: encore@umn.edu | 612-624-5359.
See complete list of Encore Transitions courses
.