LL X089
-
Encore Transitions: Launching Your Future
7520133
Description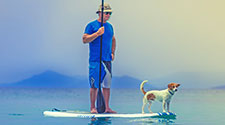 See complete list of Encore Transitions courses.
This day-long course includes: A Purposeful Quest (Barbara Hoese), Finding Meaning, Money, and Happiness in the Second Half of Life (Chris Farrell), The Best Age: Framing, Naming, and Embracing Our Years (Sally Brown), Reset: Mental Programming for the Next Chapter (Robyne Robinson), and the Encore Transitions resource fair. The course is part of the Encore Transitions series, though you need not take the series to enroll.

A Purposeful Quest
Barbara Hoese
The search for purpose—living a life on purpose—is a quest for uniqueness. There is arguably no nobler or more satisfying quest than to discover your reason for being and how to use it to benefit the world around you. However, there are no shortcuts in this quest. There are no easy answers. We don't call it a purpose vacation or joy ride; we call it a purpose quest. Living and working on purpose is not easy, nor can it be achieved in a single step. It's a process that works only if you work it.
Your purpose is present—and has been present—throughout your life, and this session will help you to:
identify role models who have lived a life of purpose
explore the steps involved in claiming your life purpose
uncover what anchors and inspires you in life
create actionable steps for living a life on purpose

Finding Meaning, Money, and Happiness in the Second Half of Life
Chris Farrell
Whether you're a business owner, educator, healthcare professional or transitioning into the later season of your career, the stakes for America's aging population are high. People 65 and older will account for 20 percent of the population in 2030, up from 13 percent in 2000. Many prognosticators blame the aging population for the stagnating economy, citing that as more people retire, there will be relatively fewer working people to support the growing numbers of dependent elderly citizens. Economist Chris Farrell debunks this theory and insists that a growing movement of older entrepreneurs and part-time workers are creating conditions for a stronger and more vibrant economy.

The Best Age: Framing, Naming, and Embracing Our Years
Sally Brown
This engaging, interactive session will emphasize the importance of having a positive attitude about aging. Participants will increase their awareness and understanding of ageism and its impact on their thoughts and attitudes about aging. They will explore different aspects and experiences with ageism and discuss strategies for addressing ageism. The session will empower participants to reject the common narrative about aging and to create a more complex and nuanced narrative that will allow them to fully embrace themselves and the age they are.

Reset: Mental Programming for the Next Chapter
Robyne Robinson
Television news broadcaster. Gallery owner and curator. Lieutenant Gubernatorial candidate. Arts and culture programmer. Jewelry designer. Public art consultant. These are just a few of the positions held and passions pursued by Robyne Robinson during the last three decades. Energized by ideas, culture, art, and community, Robinson has created, both purposely and at times accidentally, a multi-faceted career by leveraging her talents, skills, and interests to shape a life that's personally and professionally satisfying. Sounds pretty fabulous, right? She'll be the first to tell you that while the rewards may be great, it's not all pie in the sky, and crafting a life from one chapter to the next takes a remarkable amount of dedication, drive, and self-awareness, not to mention moxie, humility, and resilience. In this session, Robinson will discuss the mental fortitude and programming that has helped her to get from one chapter to the next.

Encore Transitions Resource Fair
During the lunch hour, a host of organizations dedicated to serving the Encore community will be on hand with resources to share and representatives to answer questions. Participants include: Experience Corps Twin Cities, HandsOn Twin Cities, Little Brothers-Friends of the Elderly, Senior LinkAge Line®, SHIFT, Social Security Administration, University of Minnesota Advanced Careers Initiative, University of Minnesota Bookstore, University of Minnesota Office of Human Resources, University of Minnesota Retirees Association, and the Osher Lifelong Learning Institute.

This course is part of a four-course series. Take all four courses ($495) or individual courses ($155). Tuition includes meals. No discounts. All programs subject to change. To learn more, visit Encore Transitions: The Series.

Sally Brown, M.A., M.Ed. Columbia University, spent 34 years at the Amherst H. Wilder Foundation, where she was manager of the Vital Neighborhoods department, the Youth Leadership Initiative, and the Neighborhood Leadership Program. An experienced program designer, facilitator, and advocate, Brown was also active with the Gray Panthers, providing leadership for the organization locally and nationally. She continues to embody her values by volunteering with the Wilder Foundation and the Vital Aging Network (VAN), and is a member of VAN's Aging with Gusto Task Force, Evolve Task Force, and Wellness 50+ Design Team.

Chris Farrell, MS, The London School of Economics, is senior economics contributor of American Public Media's nationally syndicated public radio program Marketplace. He also is an economics commentator for Minnesota Public Radio and host of its series Conversations on the Creative Economy. An award-winning journalist, Farrell is a columnist for Next Avenue and the Star Tribune. His most recent books are Unretirement: How Baby Boomers Are Changing the Way We Think About Work, Community and the Good Life (Bloomsbury Press, 2014) and Purpose and a Paycheck (HarperCollins Leadership, 2019).

Barbara Hoese, MBC, University of St. Thomas; CPCC, Coaches Training Institute, is a certified life and executive coach and president of Pentecore Coaching. She has given presentations for organizations such as the University of Minnesota, the American Academy of Neurology, TCF Bank, and Medtronic, and led workshops for the Community Makeover Project in conjunction with Blue Zones and AARP.

Robyne Robinson, Public Policy Fellow, Humphrey School of Public Affairs; BA, Loyola University, is the principal consultant for fiveXfive Public Art and the creative mind behind ROX Jewelry Designs. Prior to this, Robinson was Director of Arts @ MSP, where she generated more than $5 million dollars for the Minnesota arts community through commissions, exhibitions, and programming at the nation's 16th largest airport. She also was owner and curator of the critically-acclaimed flatland gallery in Minneapolis. Well-known as an Emmy and Edward R. Morrow Award-winning television news broadcaster, Robinson was the first African American prime time anchor in Minnesota and noted producer of The Buzz, the first nightly arts and entertainment segment in a major newscast. Robinson's recent induction into the Minnesota Broadcasting Hall of Fame marked another milestone as she became the organization's first African American honoree.
Cancellations are subject to a 10 percent processing fee if received five or fewer working days before the program start. Refunds are not granted if you cancel on or after the first day of the program. Notice may be emailed or faxed to: encore@umn.edu | 612-624-5359.
See complete list of Encore Transitions courses
.
Required fields are indicated by .