LL X107
-
The Supreme Court in American Life
8591802
Description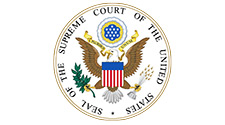 Over the past 25 years, the Supreme Court has become the most powerful branch of the U.S. Government. As the court of last resort in the United States, many of the cases that the Supreme Court reviews concern the U.S. Constitution and have far-reaching implications for the citizenry and history of the country.

From freedom of speech to equality of marriage, from affirmative action to voting rights, the Supreme Court exerts pervasive influence over American life, handing down the decisions that set the legal standards by which we live. Recent landmark rulings made by a narrowly divided court, often in 5 to 4 decisions, have focused renewed scrutiny on the political forces influencing the justices once they have won a seat on the bench.

Once shrouded in secrecy, the inner workings of the Supreme Court have become more transparent with the publication of the papers of former justices, including Thurgood Marshall, William Brennan, Lewis Power, William Douglas, and Harry Blackmun. Join noted legal scholar Timothy Johnson to review the histories of past justices and examine the oral arguments of famous—and infamous—court cases to gain a deeper understanding of the prevailing influence of the Supreme Court in American life.

Timothy Johnson, PhD, Washington University, is Morse Alumni Distinguished Teaching Professor of Political Science and adjunct professor of law at the University of Minnesota. He has researched and written on American politics, executive and judiciary relations, and the inner workings of the Supreme Court. He is the author of Oral Arguments and Decision Making on the U. S. Supreme Court (State University of New York Press, 2004) and co-author of Oral Arguments and Coalition Formation on the U.S. Supreme Court: A Deliberate Dialogue and A Good Quarrel: America's Top Legal Reporters Share Stories from Inside the Supreme Court (University of Michigan Press, 2012, 2009).
Cancellation are subject to a 10-percent processing fee if received five or fewer working days before the program start. Refunds are not granted if you cancel on or after the first day of the program. Notice may be emailed or faxed to: cceinfo@umn.edu | 612-624-5359.
See complete list of LearningLife courses.