LL X119
-
Living with Innovation
8766377
Description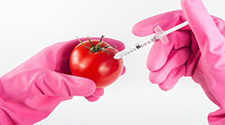 Technology is changing quickly, so quickly that its consequences aren't always considered until something negative or catastrophic happens. So how do we plan for the inevitable repercussions of innovation? This seminar will examine the proposition that living with innovation depends greatly on developing policies that manage risk in an informed way—that is, to anticipate and assess risk, rather than simply think it can be avoided.

For example, innovations such as genetically modified food, nanotechnology, and information technology were created to address world challenges, but do these innovative advantages outweigh their prospective risks when you consider "frankenfoods," "gray goo," cyberterrorism, and the like?

Join Dr. Peter Calow as he explores the benefits of and barriers to innovation. He also will survey how scientific research can inform public policy in order to both help predict perceived risk and develop ways to impede or reduce innovation's darker side.

LearningLife seminars embrace Socrates's belief in inquiry and exchange; they include both lecture and critical discussion.

Peter Calow, PhD, Leeds University, is a professor in the Center for Science, Technology, and Environmental Policy, Humphrey School of Public Affairs, at the University of Minnesota. He has previously held faculty positions in Denmark, the United States, and the United Kingdom, and government advisory positions in Denmark and the United Kingdom, as well as for the European Commission. His interest centers on barriers to the use of science in public policy, including issues related to relevance, bias, and effective communication.
Cancellations are subject to a 10-percent processing fee if received five or fewer working days before the program start. Refunds are not granted if you cancel on or after the first day of the program. Notice may be emailed or faxed to: cceinfo@umn.edu | 612-624-5359.